EZ Films is an independent TV production company based in Dublin, Ireland. They are a creative led production company whose goal is to create landmark content. Their work includes IFTA winning documentary Mattress Men.
RTE commissioned EZ Films to produce a multi platform original concept idea about the life of Arthur Fields. Arthur Fields was a Ukrainian-born photographer who worked on O'Connell Bridge for over 50 years, taking more than 180,000 photographs of pedestrians.
The commission included a TV documentary, a digital archive of his work, and a book.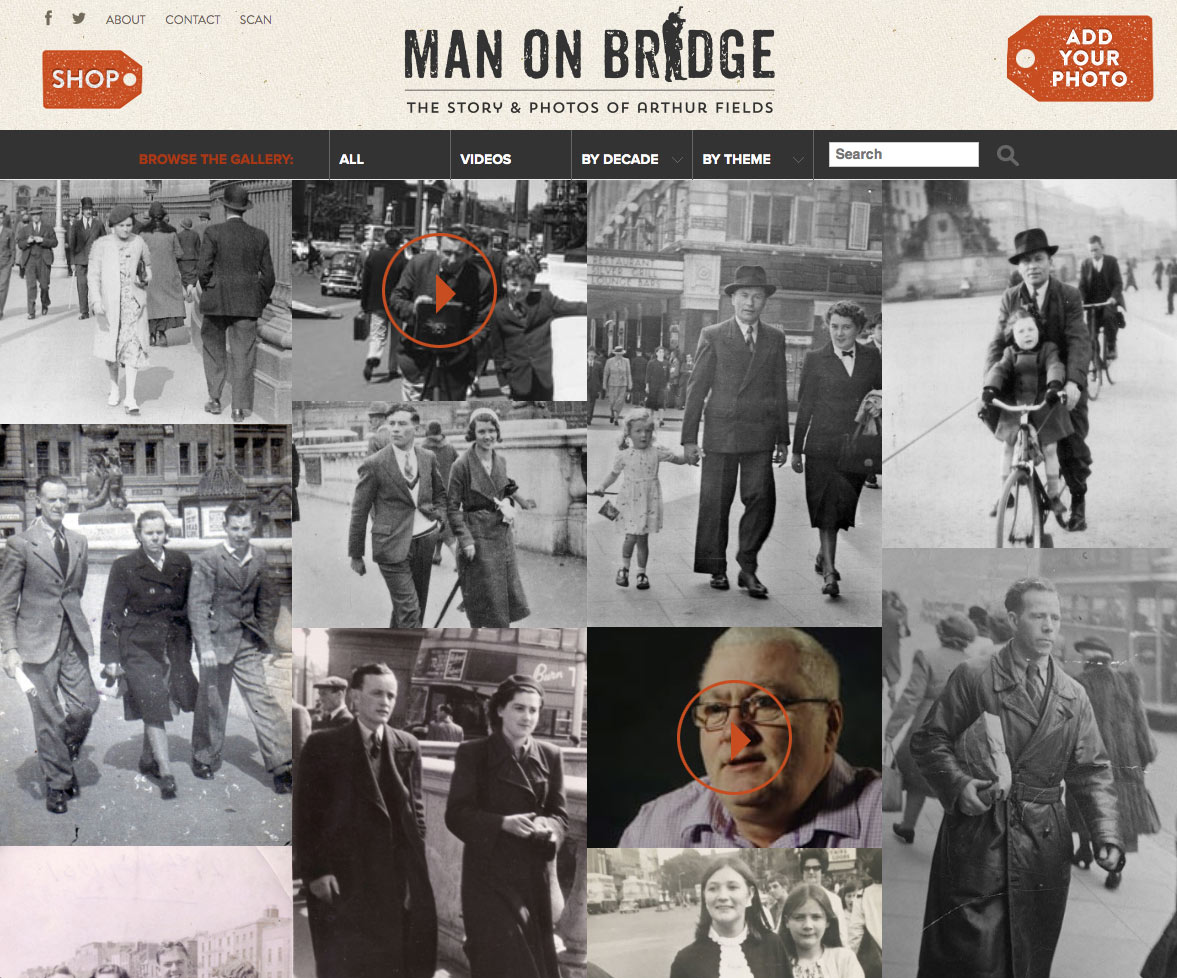 EZ Films approached us to create an online digital archive of Arthur Fields work.
All of his negatives had been destroyed and there was no record of his work. EZ Films wanted to create a 'crowd sourced' digital archive to accompany the TV documentary, with a book of his work created after the archive had been compiled. This would allow the general public to upload their own Arthur Fields images to the archive.
EZ Films required a website that:
Allow users to upload their Arthur Fields photographs
Display all the photographs in an archive or gallery
Allow users to like the photos
Promote and allow users to purchase the book
Administer the photographs
Automatically post images regularly to the Man on Bridge Social Media accounts
Could handle high levels of traffic simultaneous traffic
The main constraint was that the site had to be built and launched in 6 weeks. RTE where running promotional content and the site would be featured on The Late Late Show in September. EZ Films where also running a series of roadshows to allow people to bring their photo's in to be scanned for the archive.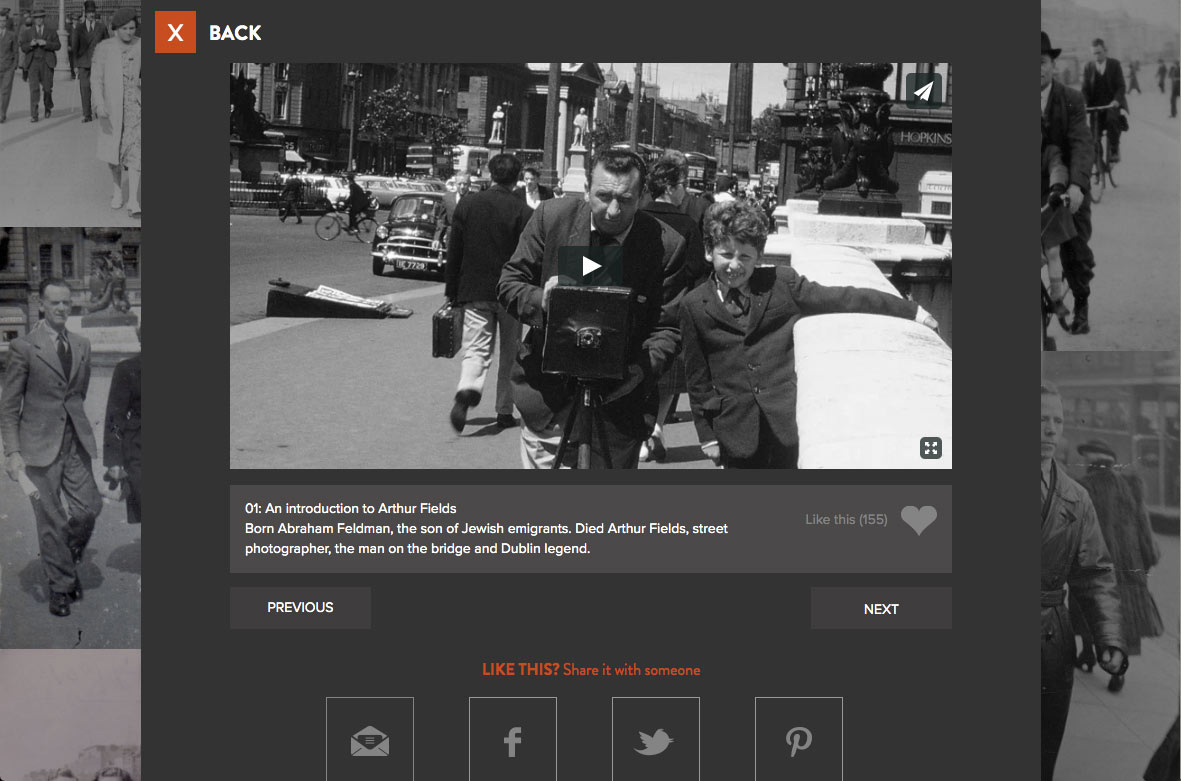 Our team started on the design and development of the project at the same time to meet the deadline.
As the site was being officially launched on The Late Late Show high levels of traffic where anticipated, the hosting environment and software was built to scale to meet large numbers of visitors.
Between the site launch and the documentary being aired in late December the digital archive received over 6000 entries added by the general public.