MotorCheck are a leading supplier of automotive data and related web services. MotorCheck provide data to the automotive trade industry, the general public, and those requiring data about vehicles. Founded in Ireland in 2002, they launched successfully in the UK in 2017. With a direct presence in both Ireland and the UK, MotorCheck are the only supplier operating in both markets.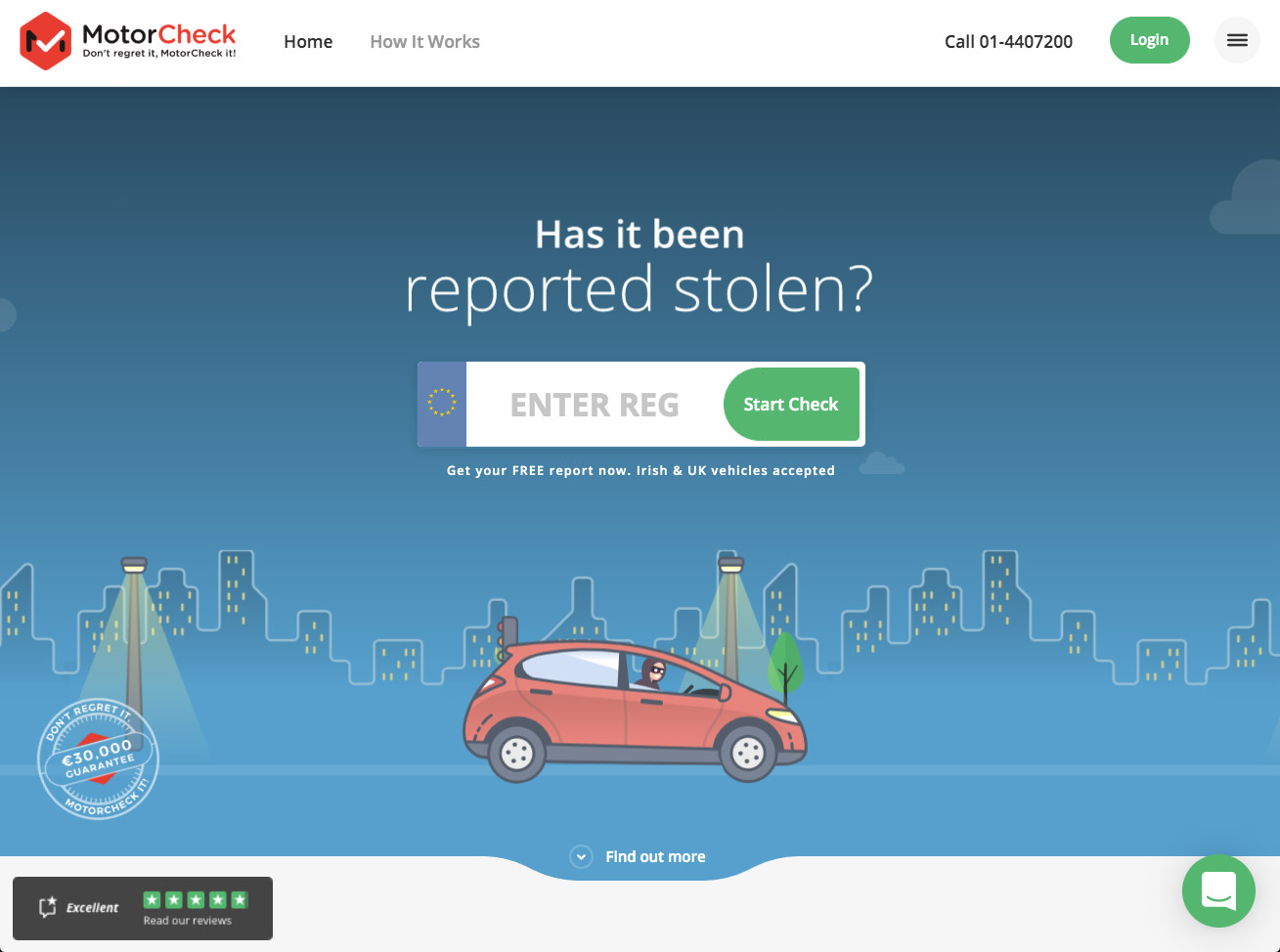 MotorCheck.ie allows the public to purchase detailed reports on vehicles using the registration number.
The previous version of the application was built in 2011 and the software was no longer supported. Updates and adding new features was very difficult to do and it did not work well on mobile devices, which is crucial for MotorCheck users.
MotorCheck wanted to create a new website that was user friendly on all devices. The brief was to maintain the experience their customer base was already familiar with while improving the processes for extracting and delivering data.
They also needed to ensure that the visitor levels to the new site was maintained and allow for scope to grow numbers of visitors. They wanted the new site to convert more visitors into customers. To deliver on this, it was important for us to work closely with the design and SEO teams.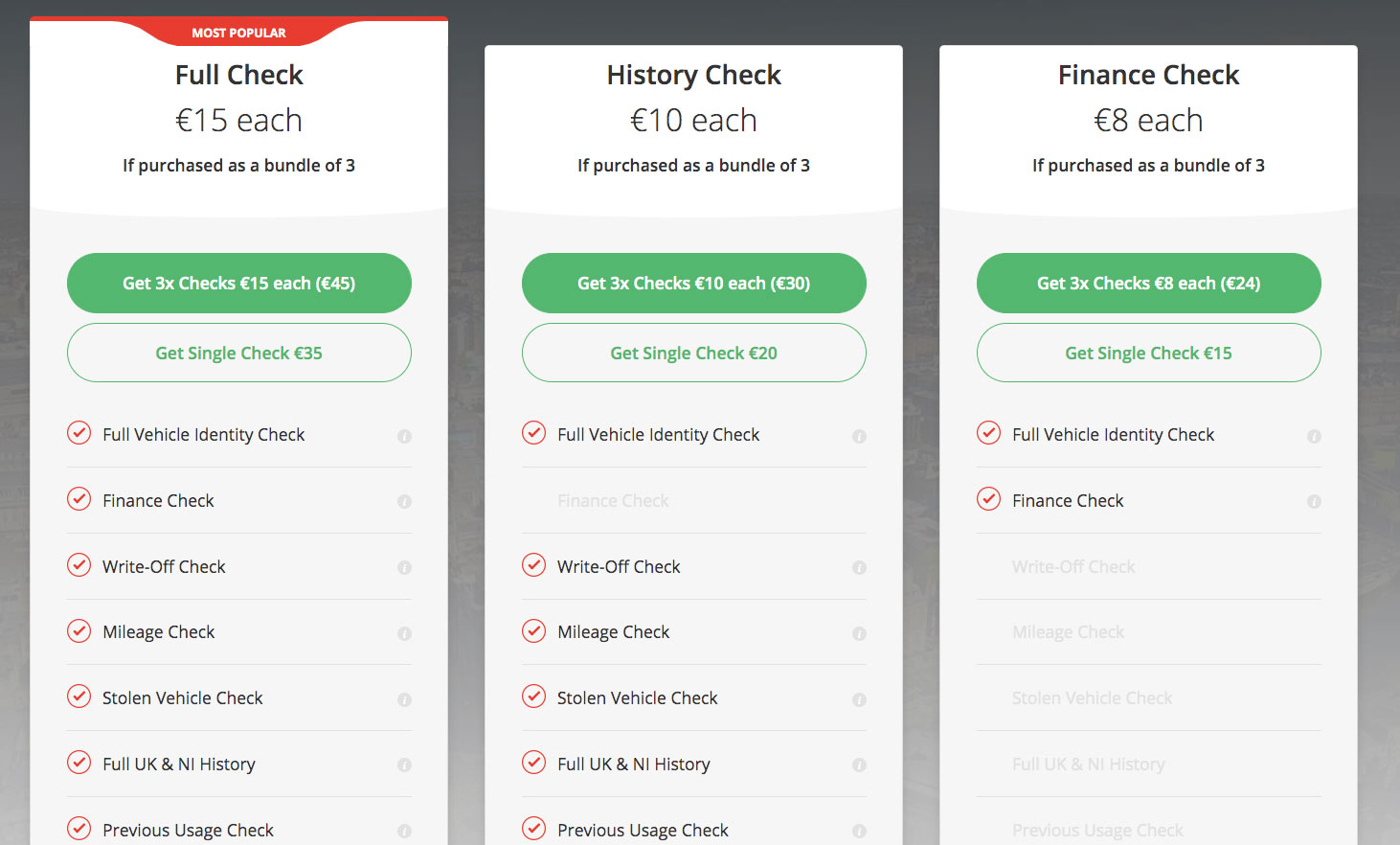 The Devhaus team carried out an in depth analysis of the requirements and planned a scope of work documenting the entire design and functionality of the new application.
We identified areas at risk in the redevelopment which allowed for the design, SEO, development and MotorCheck teams to coordinate efforts to handle the risks.
We turned the design into a functional application, and developed the features for the site including:
Multiple purchase funnels
Alternative purchase funnels for A/B testing integrated with Google Optimize
Purchasing of reports and refund mechanisms with integration with Stripe, PayPal and Apple Pay, including saving of credit cards via Stripe for easy future payments.
Creation of multiple Vehicle Reports types
Integration with wide range of MotorCheck datasources
Consumer dashboard and account management system.
Voucher system for issuing manual and automated vouchers.
Investigation system for customers to query the data on mileage, stolen, finance and other areas, this included integration with Intercom for managing consumer interactions during the investigation process.
Management systems for Investigations, Vouchers, Reports, Refunds.
Administration area with different levels of Support Administration users.
Integrations to update MotorCheck's internal data systems from consumer feedback
Sophisticated sales reporting tools.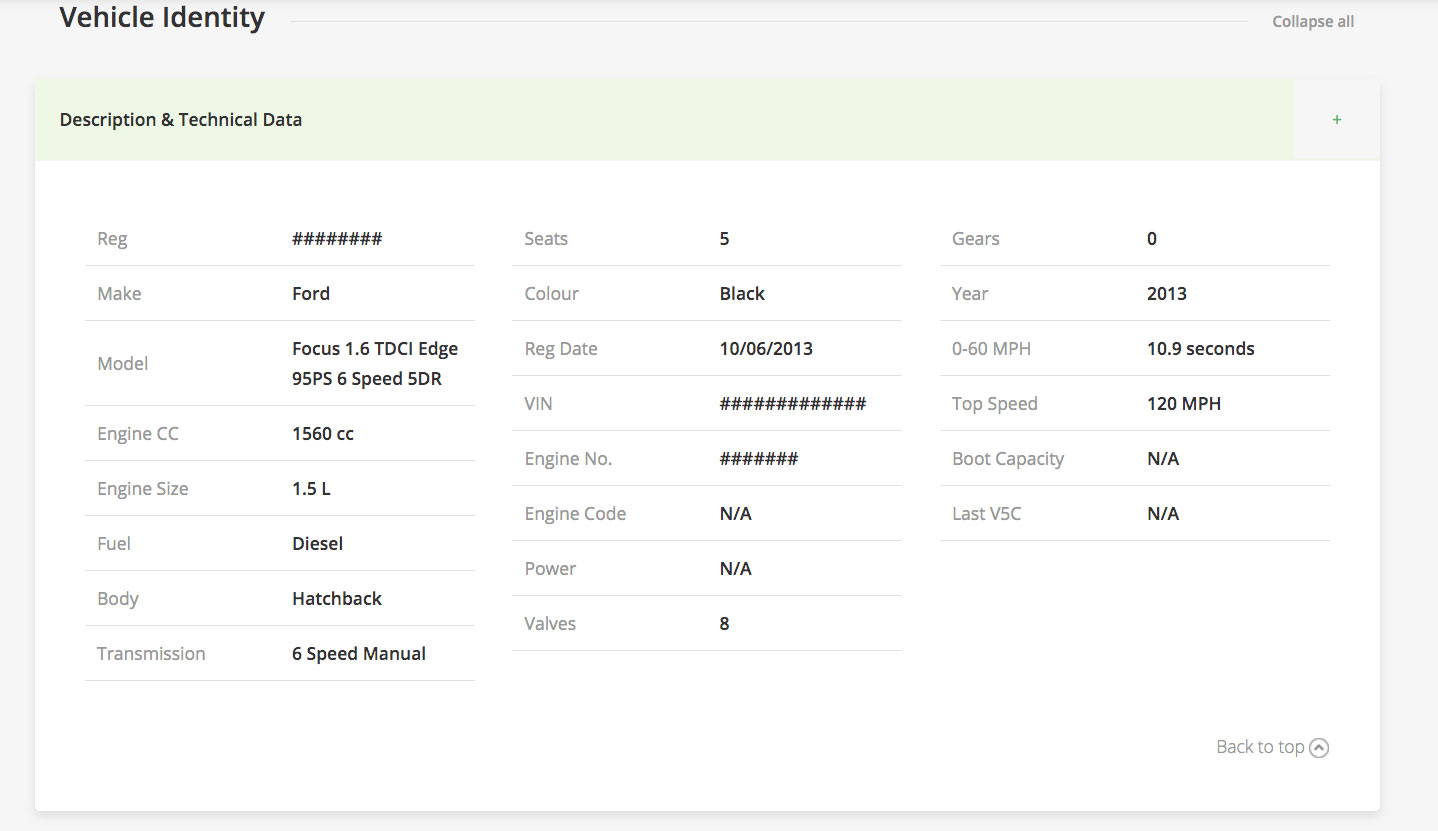 We then fully tested the new site through a user acceptance testing process. We had worked closely with the MotorCheck and their SEO team throughout the project. It was a very positive and rewarding experience for the Devhaus team and MotorCheck were equally happy with the results. The site was successfully launched in 2019.
Devhaus have worked with MotorCheck since 2014, supplying a number of services to augment their team on MotorCheck related projects and on projects for their clients. We work closely and have a strong relationship with their in house development and management teams. As a result of this close collaboration we are able to deliver high quality projects for our client which will continue into the future.