MotorCheck are a leading supplier of automotive data and related web services. MotorCheck provide data to the automotive trade industry, the general public, and those requiring data about vehicles. Founded in Ireland in 2002, they launched successfully in the UK in 2017. With a direct presence in both Ireland and the UK, MotorCheck are the only supplier operating in both markets.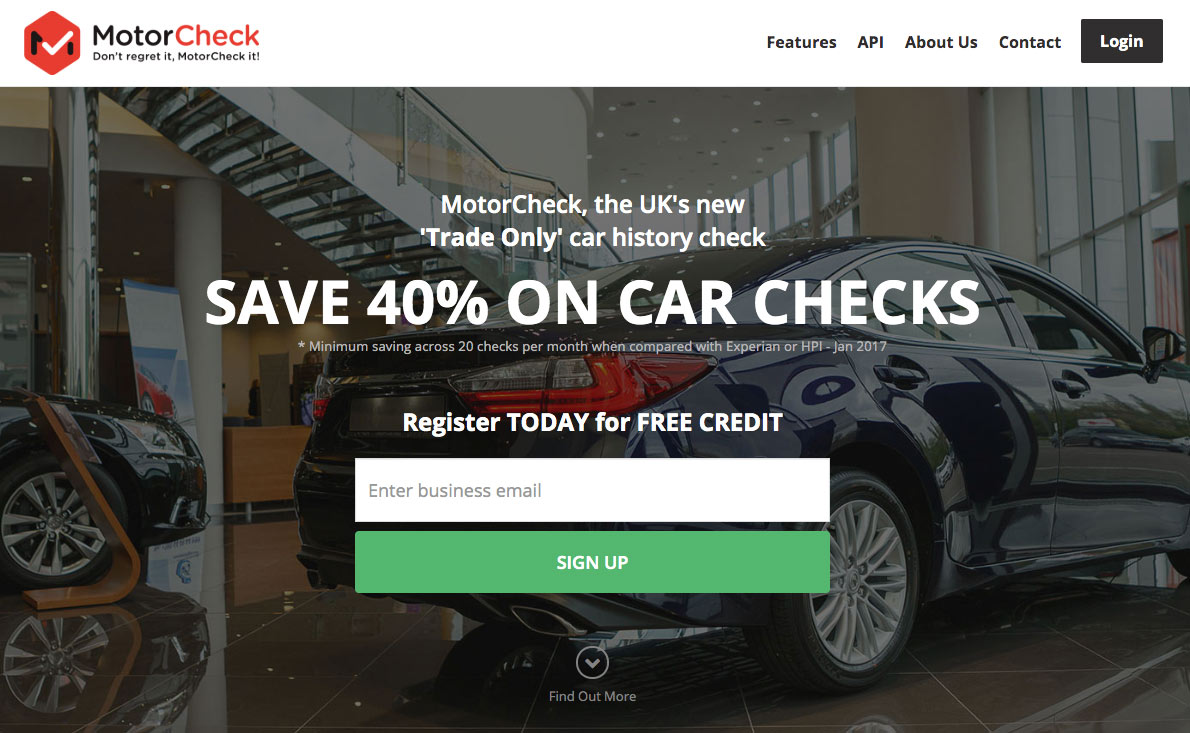 MotorCheck have a successful application in the Irish market for Automotive Trade users for generating reports on vehicles. They wanted to replicate this success in the UK market.
The goal was to build a brand new application to allow Automotive Trade users to be able to generate reports on vehicles in the UK. MotorCheck where entering a UK market with several competitors that were already in operation for many years. The application would have to compete with the competitors applications from launch.
The Devhaus team sat down with MotorCheck and completed a competitor analysis. We created a list of minimum functionality for the new application that would compete with others in the same market.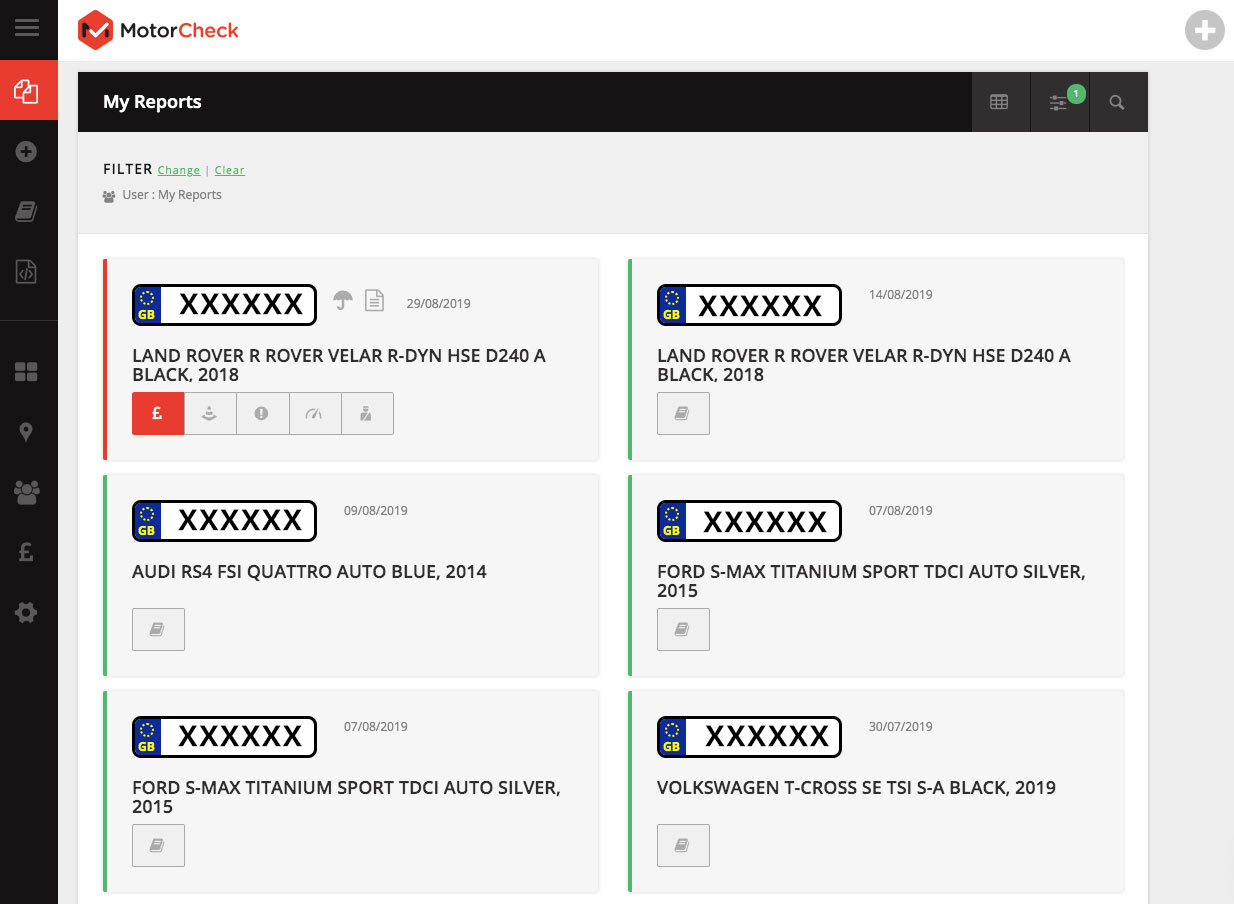 We created a detailed document outlining all required functionality in the new application. This allowed us to identify the functionality, as well as the data requirements for the site. It also allowed MotorCheck to develop their internal systems to provide the data, which we then integrated into the new application.
The application provides functionality for Automotive Trade users to:
Sign up for an account
Multiple billing types including Credit Card and automated credit top ups, monthly invoicing in arrears
Report generation for multiple types of reports
Print friendly reports
Quick report lookups
Allows users to launch investigations on portions of the report, e.g. confirm finance is still outstanding on the vehicle
Multiple users for accounts and permission control for users
Individual pricing models for accounts
Administrative control panel
Billing reconciliation
Investigation management system
Sales reporting and analytics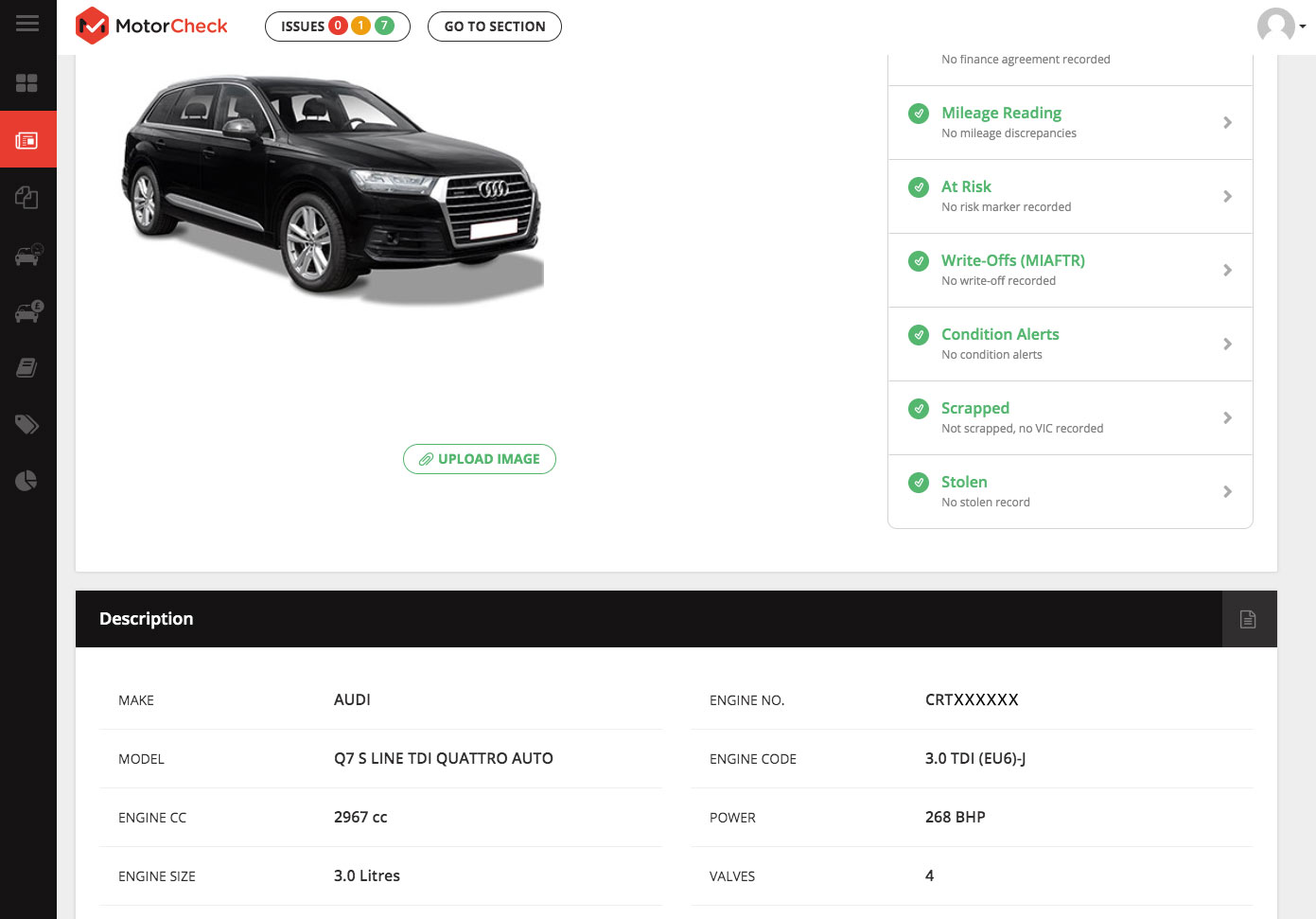 The application is usable on mobile, tablets and desktops.
As well as developing the application a marketing site was developed.
The application launch has been successful and allowed MotorCheck to gain traction in the UK market.
Devhaus continue to build new features and update the application. We provide ongoing support and maintenance.